Nextion firmware (Model8)
Pi-Star 4.1.2 and update to the last
MMDVM Display Type: Nextion Layout:ON7LDS L3,
Nextion-editor ,to change your display style
Format tools:
1. Local , output for Nextion T serial (4MHz memory), clone from PD0DIB
2. PD0DIB homepage
, you can modify use editor
https://github.com/PD0DIB/Nextion_HAM-radio-screens
2. G4KLX, the original project
Note: HMI file you need to install Nextion Editor, general the tft bin file.
Flash firmware use SD card (TFcard)
Youtube demo: https://www.youtube.com/watch?v=cPOL8UedAGA
How to output different Model tft file?
What is the difference between Nextion and TJC?
Detail: https://www.bi7jta.org/shop/duplex-hotspot-model-a-3d-white-5inch-33
If you not edit/Develop the display content yourself , TJC is enough for use, but use Nextion Model, you will find more resource in Facebook group https://www.facebook.com/groups/Nextion.

K Serial with More storage capacity, RAM
TJC-Chinese Editor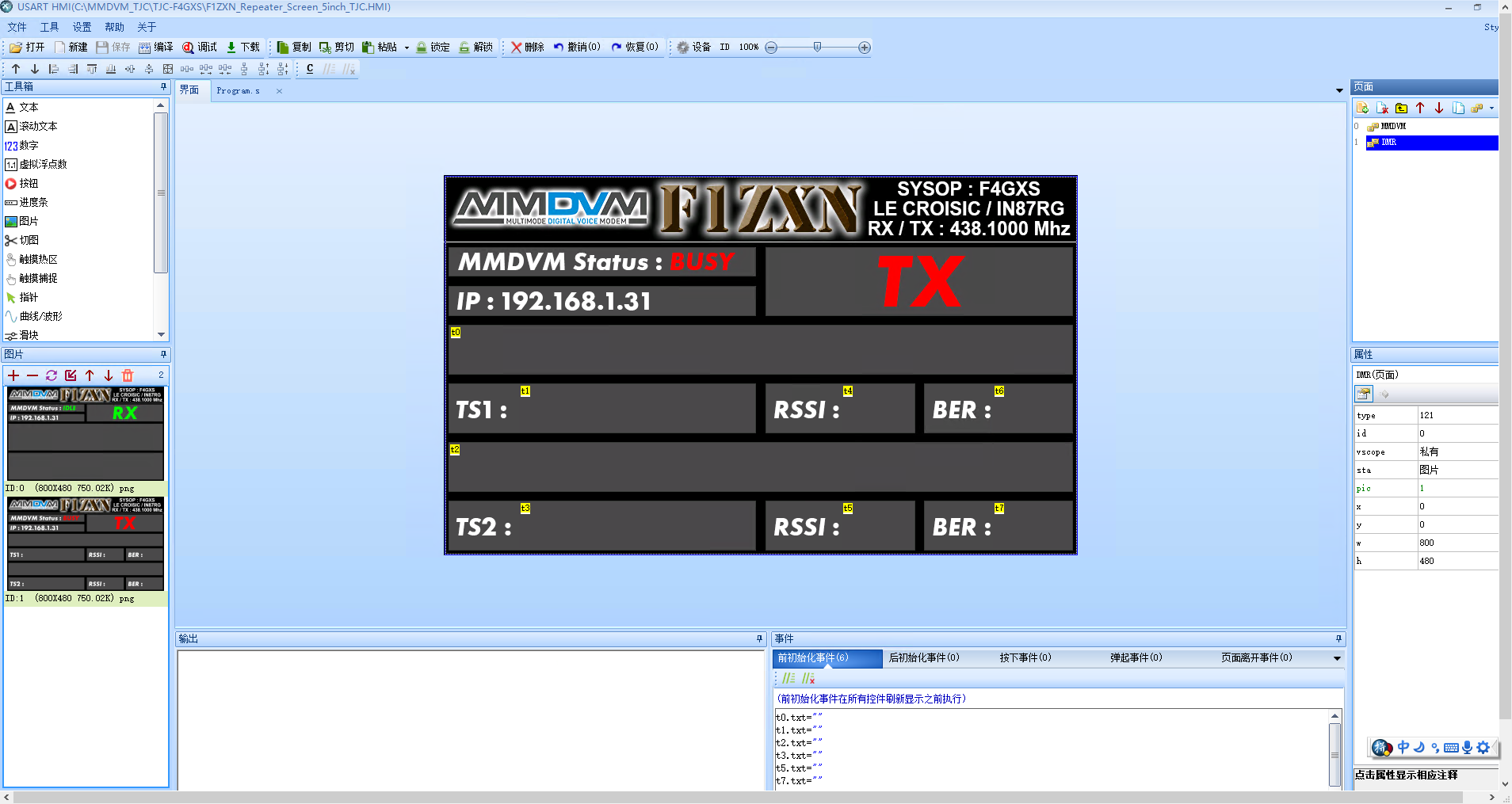 Nextion-English-Editor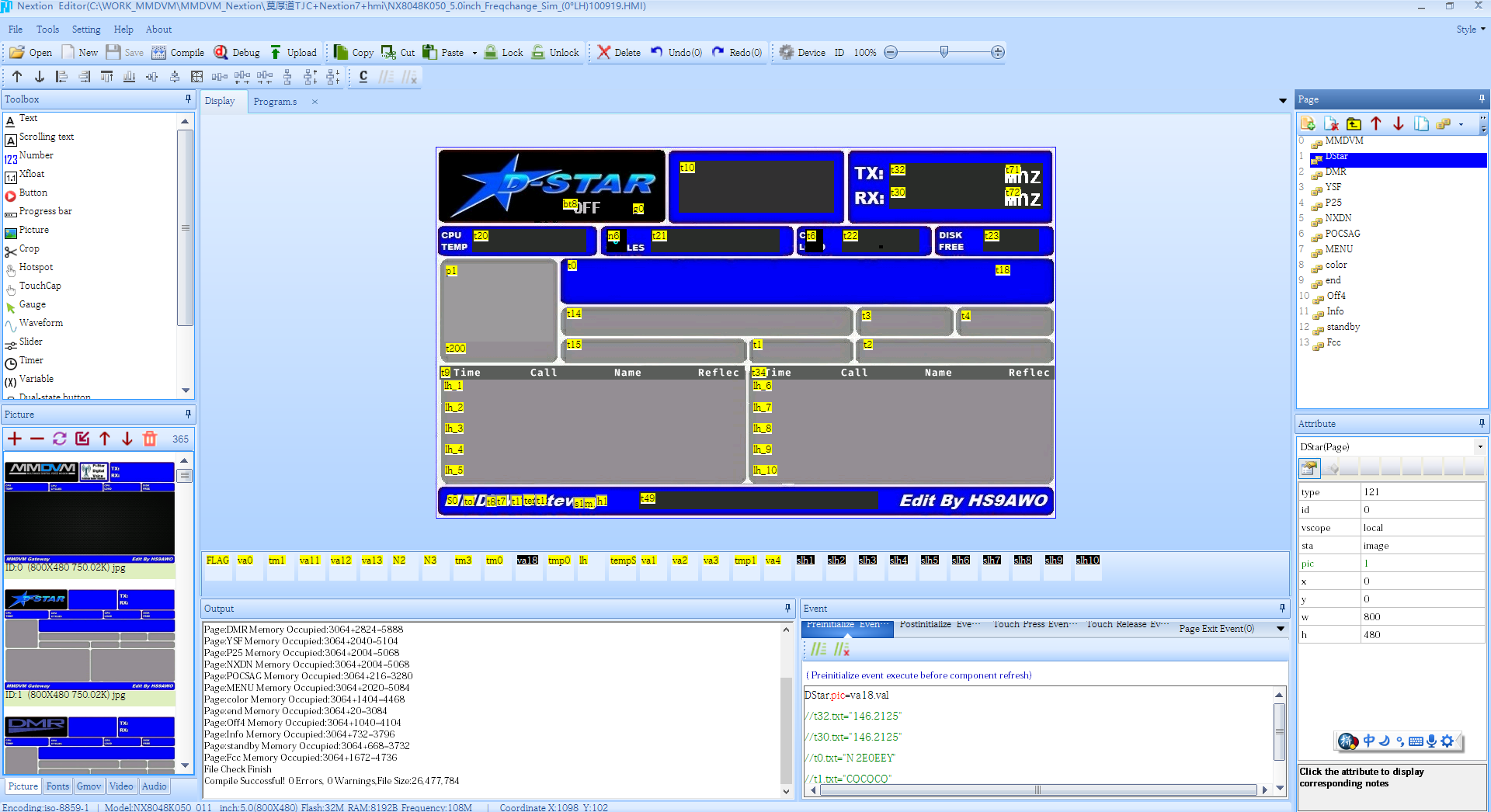 Preview :
https://www.bi7jta.org/shop/duplex-model-a-alc-spot-nx-mmdvm-101#attr=165
https://www.bi7jta.org/shop/duplex-bi7jta-spot-model-a-3d-white-2-4inch-34